My Blog
Posts for: September, 2018
By Ronald L. Schoepflin, D.D.S.
September 20, 2018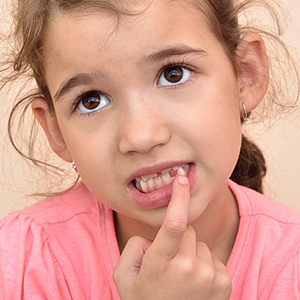 About one-quarter of people have teeth that never developed. While most of these congenitally missing teeth are wisdom teeth, they can also include premolars or lateral incisors (the teeth right next to the two front teeth, the central incisors).
Missing teeth can have an adverse effect on smile appearance. But that's not all: because each type of tooth performs a specific function, one or more missing teeth can lead to bite problems and disruption of dental function. In the case of missing lateral incisors, the canines (eye teeth) normally positioned beside and toward the back of the mouth from them may begin to drift into the empty space and grow next to the central incisors. This can result in greater difficulty chewing and a smile that "doesn't look right."
To correct this situation, we must often first attempt to orthodontically move any out of place teeth to their normal positions. This re-establishes the space needed for the missing teeth to be replaced, which we can then restore with prosthetic (artificial) teeth. If the permanent restoration of choice involves dental implants, we'll usually need to wait until the completion of jaw development around early adulthood. In the mean time, we can use a retainer appliance to hold the teeth in their new positions with prosthetic teeth attached to fill the empty space for a better smile appearance in the interim.
The real issue is timing—beginning orthodontic treatment when appropriate to a person's oral development, as well as completing the implant restoration when the mouth has matured sufficiently. There are other considerations such as bone volume, which may have diminished due to the missing teeth. At some point we may need to consider grafting to build up the bone sufficiently to support dental implants.
This all may entail a team approach by various specialties like orthodontics, periodontics and implantology. Working together and coordinating within a timely schedule, a mouth and smile marred by undeveloped teeth can be transformed.
If you would like more information on treating smiles with underdeveloped permanent teeth, please contact us or schedule an appointment for a consultation. You can also learn more about this topic by reading the Dear Doctor magazine article "When Permanent Teeth Don't Grow."
By Ronald L. Schoepflin, D.D.S.
September 10, 2018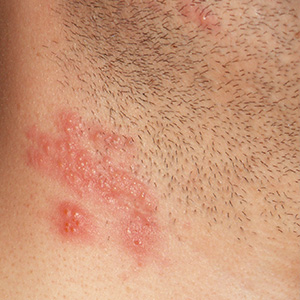 Shingles is a painful viral infection that could potentially recur in sufferers for years. It causes painful skin rashes, general nerve pain, fever and fatigue. In extreme cases, it can cause blindness if the eyes become infected. And because it's highly contagious, it could affect your dental treatment.
Formally known as herpes zoster, shingles is a recurrent form of chicken pox. If you contracted chicken pox in childhood, the shingles virus could lay dormant for several years. In fact, most people who contract shingles are over 50.
Because it acutely affects the nerves around the skin, the disease's most common symptom is a belted or striped rash pattern that often appears on one side of the body and frequently on the head, neck or face. While the severity of symptoms may vary among patients, shingles can be a significant health threat to certain people, especially pregnant women, cancer patients or individuals with compromised immune systems.
In its early stages, the shingles virus can easily pass from person to person, either by direct contact with the rash or by airborne secretions that others can inhale. Because it's highly contagious, even a routine teeth cleaning could potentially spread the virus to dental staff or other patients. Because of the significant health threat it potentially poses to some people, your dental provider may decline to treat you if you're showing symptoms of the disease.
To stay ahead of this, let your dentist know you're experiencing a shingles episode if you have an upcoming dental appointment, in which case you may need to reschedule. In the meantime, you should seek medical attention from your physician who may prescribe antiviral medication. Starting it within 3 days of a shingles outbreak can significantly reduce your pain and discomfort as well as its contagiousness.
And if you're over sixty or at risk for shingles, consider getting the shingles vaccine. This readily available vaccine has proven effective in preventing the disease and could help you avoid the pain and disruption this viral infection can bring to your life.
If you would like more information on dental treatment with shingles, please contact us or schedule an appointment for a consultation.