Cosmetic Orthodontics in Port Orchard, WA
Traditionally, orthodontic treatment can require up to several years to complete. However, thanks to great strides in orthodontic technology, treatment can be completed in as little as a few months. Learn more about cosmetic orthodontics at Schoepflin Dental Excellence and what it can do for you.
What is cosmetic orthodontics?
Whereas traditional orthodontics can take several years, cosmetic orthodontics focuses on enhancing your smile and can be completed more quickly. Our goal is to give patients a comfortable and effective experience.
What orthodontic issues can we treat?
Although the focus is more on the cosmetic side of things, we can treat most of the same orthodontic abnormalities as traditional orthodontics, including:
overbite
underbite
open bite
crossbite
high canines
misaligned or "crooked" teeth
overcrowded or overlapped teeth
under crowded or gapped teeth
Correcting your teeth's alignment and bite can also help improve the symptoms of issues like temporomandibular joint (TMJ) disorder.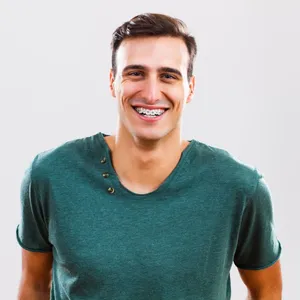 Am I a candidate for cosmetic orthodontics?
A good candidate is an adult or teen over the age of 12 who wishes to straighten their teeth and improve their mouth's bite. Candidates should have a strong oral care routine which involves brushing twice a day and flossing between every bracket and wire at least once. A good candidate is committed to seeing their dentist often for regular check-ups and maintenance to their braces.
We can restore your natural smile. For more information, call our Port Orchard, WA office at (360) 871-2959 today!