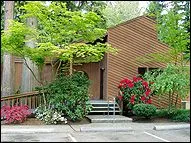 ---
Port Orchard, WA Dentist
Schoepflin Dental Excellence
6500 SE Mile Hill Dr
Port Orchard
,
WA
98366-8724
Contact For Pricing Options
Call us now for an appointment!
We are committed to providing the highest quality dental care to all of our guests in a timely manner and will make every effort to accommodate your scheduling needs. We ask that you notify our office more than 24 hours in advance if you will be unable to keep your appointment. Failure to make your scheduled appointment will result in a missed appointment fee of $50.
Appointments
If, for any reason, you cannot keep a reserved appointment or will be delayed, please contact us as soon as possible. Your time is important to us.
Insurance and Billing
We accept most traditional insurance plans, contact our office to verify acceptance of your plan. Ronald L. Schoepflin, D.D.S. does not participate in Health Management Organizations; however, we will be happy to file your insurance claims for you. We accept checks, cash or credit cards. We also offer a flexible payment plan. Please see our Financial Coordinator for details. We are happy to file insurance for your reimbursement as long as you are free to choose your own dentist.